Can Pastilla - Palma de Mallorca
---
1. Locality
 Please click here to read more about the municipality in which Can Pastilla is situated.
2. Outstanding Features
The formation of this touristic resort began between the years 1920 and 1925. The citizen Bartomeu Riutort, the man who urbanized this future resort, managed to get the Ripoll brothers, the owners of the estate known as "Sa Torre Rodona", to give a plot of land to the Catholic Church with the idea of building a temple for worshipping purposes.
Can Pastilla  is joined to other touristic zones such as Las Maravillas and S'Arenal by a seafront promenade of approximately 11 km which also serves to unite and communicate it with Palma de Mallorca and also through a motorway the (Ma-19) which covers the majority of the southern coast of the island. It is also very near the airport of Palma de Mallorca, at turn off number l0 on this same motorway the Ma-19.
3. Location on the map
Look to see its place on the map.
4. Education
Here on the map are the Education Centres of this zone and its surrounding areas.
5. Aquatic Activities
The Bay of Palma constitutes the most influential geographic element on the capital of the Balearic Islands, not only because of the multiple touristic activities that it has, but also for its sporting activities and events. It is possible to do the majority of water sports, especially Sailing. To be able to do Sailing, there are a number of clubs in which the most outstanding are the Real Club Náutico de Palma, Escuela de vela Calanova and Club Náutico de Portitxol.
6. Golf Courses
For the practice of this sport in particular the Club de Golf Son Vida and Son Gual are excellent both for the quality of their installations as for the variety of services that they offer.
7. Impressions
Can Pastilla is, by its own right, one of the most emblematic tourist areas of Palma de Mallorca. The liveliness of its streets, bars, restaurants and sand is really impressive. The people go for walks, feeling a state of pleasure and delight before the beautiful blue presence of the sea. Can Pastilla is a locality within the Balearic capital that has an enormous vitality and dynamism, all this within a short distance of the urban area of the capital city.
If you wish to see the selection in offer of the properties for sale that Inmobiliaria Nova, your Estate Agents in Can Pastilla, has prepared for you, please click on the link.
8. Images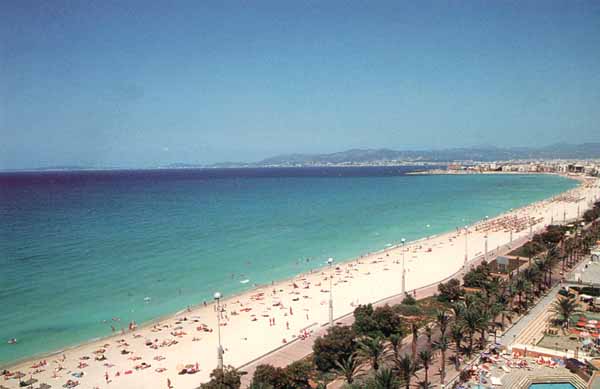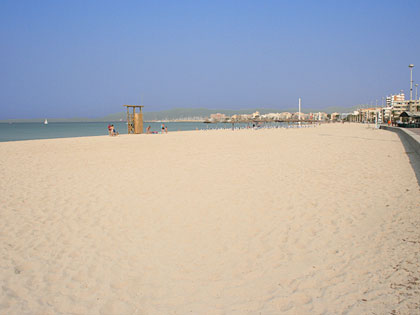 8.1 Videos